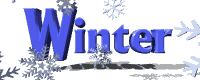 Winter weather will soon be upon us! Be sure you are registered with the following services to receive timely notification of school closings, delays, and early dismissals via app, email and text:
BCS Mobile App - www.berkeleycountyschools.org/mobileapp
WVDE Alert System (text or email notification) - http://wvde.state.wv.us/closings/
You can also check www.berkeleycountyschools.org as well as local radio and television stations for the operational status of BCS.
If you need assistance with any of the above services please contact the Communications Department @ 304.267.3588.