I was born in 1977, prime time to become a major "Grunge" music fan in high school when Pearl Jam's "10" and Nirvana's "Nevermind" were in their infancy. I remember hearing "Smells Like Teen Spirit" in 1992 on a band bus for the first time and falling instantly in love with the sound. The grunge music scene was conceived in Seattle and was a distinct, albeit small, genre. The music was a unique mix of a modernized Led Zeppelin mixed with a dash of distinctly uncommercialized 80s hair bands. You could tell a grunge band by the display of holey jeans, Chuck Taylor's, a ratty t-shirt, long, unkept, dirty hair, and always, a flannel shirt. Millions of generation X-ers, like myself, sported the same look and worshiped the bands that made up this genre, most notably Nirvana, Pearl Jam, Stone Temple Pilots, Alice In Chains, Soundgarden, and Hole. Unfortunately, the grunge bands of this time were also very famous for heroin use and mental illness, and one by one, we lost the frontmen of these bands.
I have always been drawn to music. I have the unique ability to name any song or artist with very few notes and could have won millions on "Name that Tune" back in the day. I get star struck by musicians as well, as my friends will tell you about my obsession and feigning for Eddie Vedder, the lead singer of Pearl Jam. To prove this, I know exactly where I was when I found out Kurt Cobain killed himself ( a hotel room in Wheeling, WV) in 1994, and the first time I remember feeling nauseous at the thought of one of my music idols throwing it all away. The picture above is of me visiting the memorial at Viretta Park in Seattle....I'm that big of a fan. In college I discovered Alice In Chains, and was saddened to learn that the lead singer, Layne Staley had died of an overdose in 2002. Stone Temple Pilots was always one of my favorites and their music was the soundtrack to my high school and college years. I remember writing a facebook post about how aggrivating it was that the lead singer, Scott Weiland, couldn't get his heroin use under control and it was affecting their music. It looked like he got himself together after starting a new band, that I also loved in the late 2000s, so I was hopeful that I had survived the worst of the death plague that had consumed the frontmen of my favorite bands. That is until late 2015, when Scott Weiland, on tour, died from an overdose, just the perfect cocktail at the right time. While I admit I was "affected" by Scott Weiland's death, it wasn't much of surprise. A rocker with a well documented drug habbit? Its just a matter of time. Which brings me to Chris Cornell.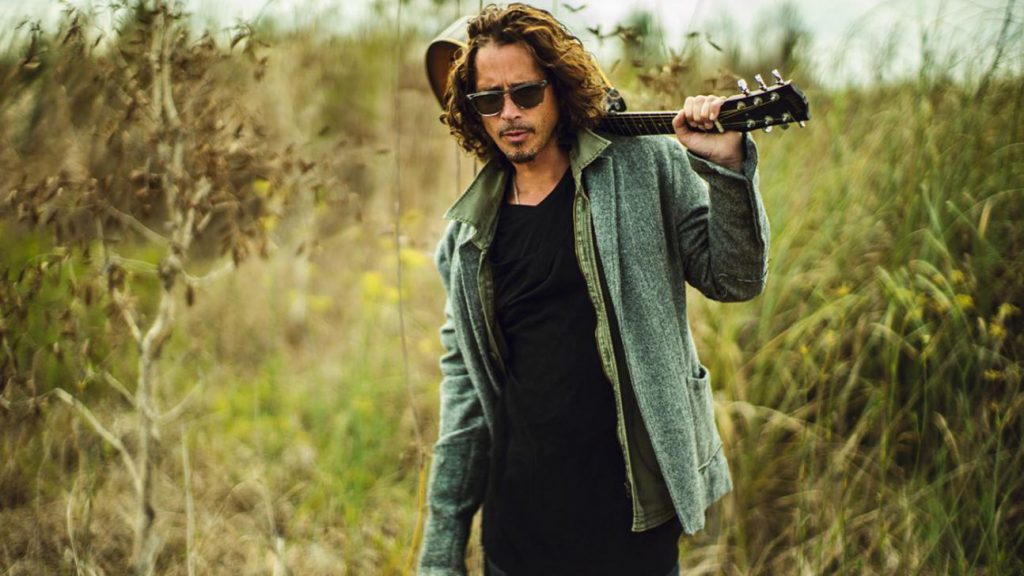 While I was never a huge Soundgarden fan, I have always been a Chris Cornell fan. He had a beautifully haunting voice that started out sounding like a Neil Young but turns beautiful instead of whiny....like a nice red wine. His range was phenomenal and his talent for writing was definitely a force to be reckoned. If you don't believe me, google the following songs: "Ave Maria", "The Promise", both solo performances, and "Like a Stone" by Chris's second band, Audioslave. He frequently collaborated with Eddie Vedder of Pearl Jam, which was musical wedded bliss as far as I was concerned. It featured the deep baritone Vedder mixed with the high alto of Cornell. "Hunger Strike", by the collaborated duo in Temple of the Dog, is amazing, and to date, one of my top five favorite songs of all time. I found out about Cornell's death May 18, 2017 at 5:30 in the morning in my kitchen, and instantly screamed. Not only was it unexpected, it was a jolt to my system as I instantly realized that Eddie Vedder is the last front man of a grunge band. The genre is dying. As if it wasn't bad enough to find out Cornell was gone, finding out it was suicide pushed me over the edge.
To be clear, I have never met or even communicated with Chris Cornell, but I was definitely affected by his suicide. I listened to his songs all morning and didn't talk to anybody. I coudn't escape the sense of loss in the music world and it seemed as if everything I listened to held clues to his thoughts and ultimate plan. His latest release, "The Promise" seemed to be an entire story of his life and how it ultimately ended. I listened to music throughout his career and read articles and they all seemed to have him sending signs. I found myself getting choked up when I thought of his life, family, musical contribution to society. And I was not alone.
I found a wonderful article by Z. Larson in Z Rocker Magazine. (https://zrockr.com/2017/05/21/cornell_larson_2017/) The article questioned generation X and he also expressed how Cornell's death was somehow different than the other grunge rockers we had lost previously. The following paragraph was profound and offered an interesting theory as well as highlighting mental illness:
"You might think grunge is about anger, but that's not completely true. Yes, it can sound that way, but it's really about depression and cynicism. Those two go hand-in-hand, along with their nasty little sister, anxiety. When the three of them get going, they just eat hope as quickly as it can be summoned. That leaves despair and despair is exhausting, not just for those who experience it, but for the people around it as well. So we keep it to ourselves because we don't want to be a burden. And then it gets to be too much. Doesn't matter if you're a student, a mom, an accountant or a rock star. It doesn't matter if you've written about it your entire life as a means of keeping it at bay. It doesn't matter if the music you made about it brought in fame, respect and millions of dollars. It doesn't matter if your entire generation has suffered from it. Depression makes you feel totally alone. You hit the breaking point, and then, like Chris Cornell, you hang yourself in the bathroom."
It is ultimately sad to realize that your heros who seem larger than life and are full of vibrance are just as delicate as anyone else. RIP Chris Cornell. I leave you with lyrics from "The Promise"
"The Promise"


If I had nothing to my name
But photographs of you
Rescued from the flames
That is all I would ever need
As long as I can read
What's written on your face
The strength that shines
Behind your eyes
The hope and light
That will never die

And one promise you made
One promise that always remains
No matter the price
A promise to survive
Persevere and thrive
As we've always done

And you said
"The poison in a kiss
Is the lie upon the lips"
Truer words were never shared
When I feel
Like lies are all I hear
I pull my memories near
The one thing they can't take

And one promise you made
One promise that always remains
No matter the price
A promise to survive
Persevere and thrive
As we've always done

The books still open on the table
The bells still ringing in the air
The dreams still clinging to the pillow
The songs still singing in a prayer

Now my soul
Is stretching through the roots
To memories of you
Back through time and space
To carry home
The faces and the names
And these photographs of you
Rescued from the flames