Learn more: Edulog Parent Portal App
Our school district is excited to announce that we are working to bring you access to a smartphone app to improve communication, school bus safety, and efficiency. The Edulog Parent Portal app provides you with information on the GPS location of your child's school bus and sends you a push notification when the bus is nearing your bus stop or other locations that you define – such as the school or neighborhood entrance. Explore the frequently asked questions below to learn more.
Edulog Parent Portal App Download
Google Play Store Edulog Parent Portal Download
Frequently Asked Questions (FAQ)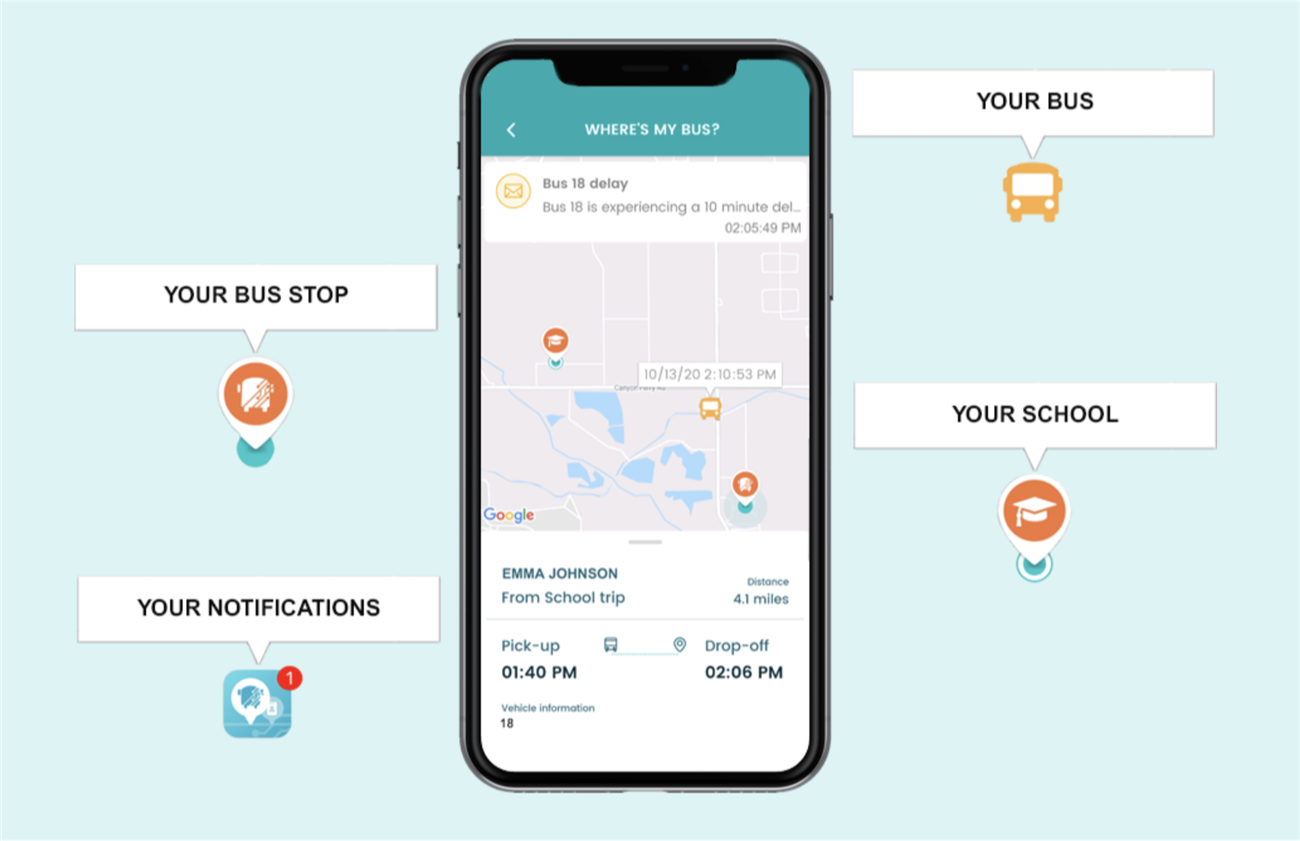 How to Get Started With Edulog Parent Portal
Have a question? Contact us!
If you have additional questions regarding the app, please contact our transportation department at: 304-267-3575